THE NEW BENCHMARK IN MOULDABLE MOUTHGUARDS
SECURE CUSTOM FIT | PROTECTION | COMFORT | CONVENIENCE | RE-MOULDABLE
DESIGNED WITH KNOWLEDGE – CREATED FOR IMPACT™
Designed to be the ULTIMATE MOULDABLE MOUTHGUARD …. Neomorph is a HYBRID combining the best qualities of a professionally made mouthguard with the convenience of a "boil & bite". No more bulky, ill-fitting guards that dislodge on impact and no more crossing your fingers that your mouthguard will work if impacted. Neomorph is a pioneering over the counter sports mouth guard delivering a level of protection and custom fit previously unexpected in a reformable guard.   THE RESULT ………. EXPECT BETTER!
Secure custom fit
moulds firmly to stay in place
Convenient
3-minute fit & no impression required
Ability to remould
with or without orthodontics
THE NEW BENCHMARK IN OVER THE COUNTER MOUTH GUARDS
MADE IN AUSTRALIA
Made in Australia and designed by a Dental Hygienist, the Neomorph Mouthguard is a triple-layered, mouldable mouth guard unique in Performance, Protection & Fit. Our patent pending design incorporates the technology to provide a secure custom fit with the capability to absorb and disperse (spread the load) impact energy – which means Neomorph can protect for a wide variety of impacts.
With a massive shift in fit and comfort, the Neomorph Mouthguard is sized to protect for a range of impacts – both side, front and uppercut. Neomorph incorporates a comfortable outer border to protect the underlying roots and a bite pad for shock reduction.
Utilising our newly developed triple-layered system, the Neomorph Mouthguard offers ease and accurate positioning when fitting which (on the odd chance you want to redo it or have teeth that are moving like for orthodontics) can be remoulded.
TRIED & TESTED
Tried and tested, Neomorphs innovative design delivers it all** – protection, secure custom fit and ultimate comfort. Complying to the same impact testing recommendations as the custom made mouthguard*, Neomorph has been tested to withstand substantial impact forces. With the convenience of being reformable and the versatility to be worn with or without orthodontics, Neomorph delivers the full list of benefits required in a high-quality mouth guard.
*as per ADA Guidelines for the Fabrication of Sports Mouthguards
** when fitted as directed
PRODIGY® and PRODIGY EXTREME®
Delivering the ideal combination of protection, custom fit and extreme comfort for a wide range of impacts.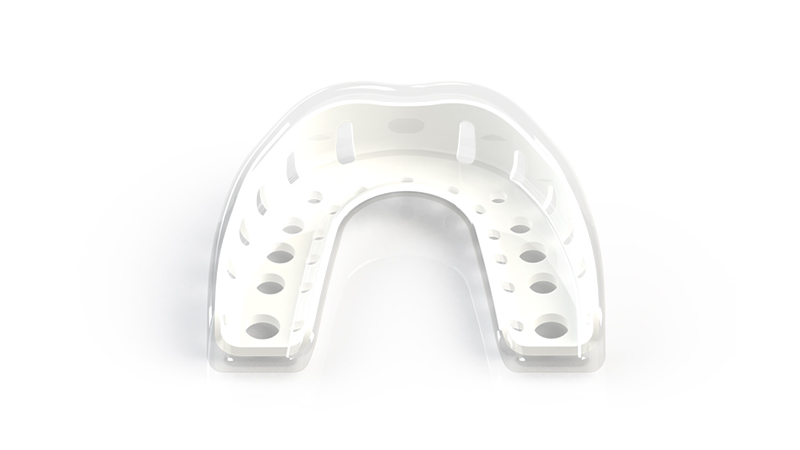 Neomorph Prodigy® 11+
Neomorph Prodigy is designed for moderate contact sports and the guard we recommend to wear with orthodontic appliances.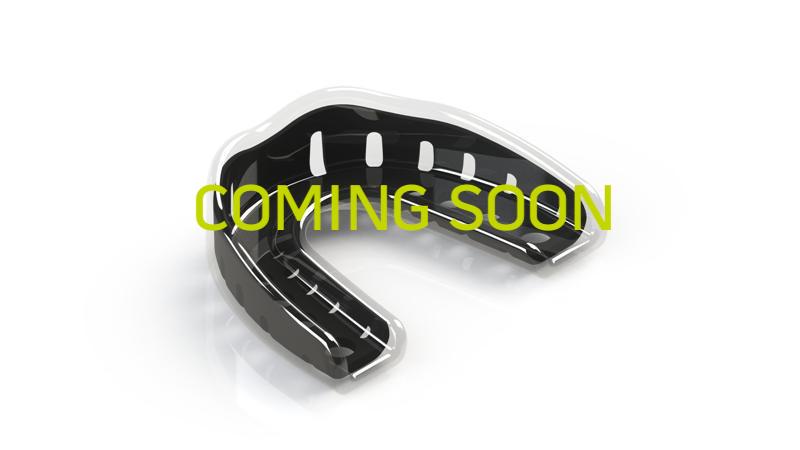 Neomorph Prodigy Extreme® 11+
Looking for something stronger? Upsize to Neomorph Prodigy Extreme!
Prodigy Extreme offers the same comfortable custom fit as the Prodigy with more impact protection and a thicker bite pad for teeth on teeth impact. Recommended for extreme contact sports.
PROTECTION   |   SECURE CUSTOM FIT   |   CONVENIENCE   |   RE-MOULDABLE
Tried and tested for exceptional fit and protection "with" or "without" braces
Triple-layer technology cushions, absorbs and disperses impact energy for superior protection against a variety of impacts
Authentic Dental Warranty
No Nasties - Biocompatible and FREE from BPA, Lead, Latex, PVC and Phthalates
Whether you're a parent trying to protect your child, an athlete trying to protect yourself or a clinician trying to protect your patient, the end goal is the same…….to protect teeth!
Neomorph Pty Ltd gratefully appreciates the support and backing of the Medical Device Partnering Program, and the Australian Federal Industry, Innovation and Science Commercialisation Grant under the Entrepreneur's Programme. These grants enabled access to resources and personnel (such as researchers, designers, developers, engineers, polymers specialists, legal counsel, scientists and manufacturers) whose advice, counsel and knowledge would ultimately culminate in the Neomorph Mouthguard.